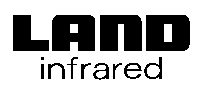 Cyclops Thermal Imager Assists Thrust SSC Design And Engine Testing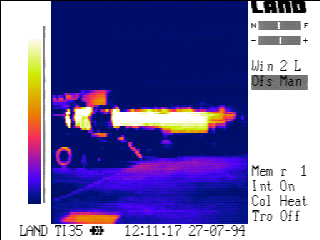 Non contact temperature measurement specialist Land Infrared, based near Sheffield in the UK, is helping in the Thrust SSC design team's quest to build the first car to travel faster than the speed of sound.
The Cyclops TI35+ infrared thermal imager was used at the Ministry of Defence's Proof & Experimental Establishment at Shoeburyness in Essex, where trials took place of the two Rolls-Royce Spey engines which will power the Thrust SSC.
The thermal imager measured the external temperature of both the engines and variations in the exhaust flame emitted during re-heat, as part of the performance analysis, to determine their limitations and performance capabilities. Data obtained provided valuable information on gauging the effect of heat on the rear fuselage of the car with the engines installed. Thermal images captured the portable thermal imager were transferred to a PC, for analysis and recording, using the Land image processing software system called L.I.P.S. The images were displayed on a colour monitor in real-time during the trials and printed-out on a colour printer for later analysis.
The results of these tests enabled the design team to determine the best type of materials required to withstand the high temperatures obtained on the finished car.
For further information please contact:

Tom McDougall
Land Infrared
Dronfield
Sheffield S18 6DJ
England
Tel: +44 (0)1246 417691
Fax: +44 (0)1246 410585

---
Sponsored by
This site best viewed with Microsoft Internet Explorer 3